La Source: a holiday on a peninsula of the Sarrans lake in France
Come and enjoy your holiday on a peninsula in the Aveyron in France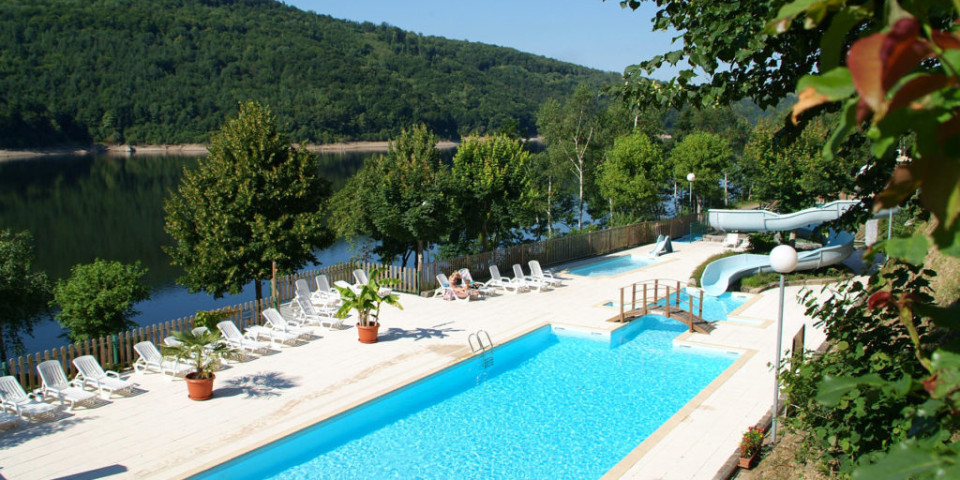 4 star campsite, ideally situated between de Natura Park l'Aubrac and the hills of the Cantal
Nestling in the south-west of the Massif Central, in the Carladez region, Sunêlia La Source campsite welcomes you on the banks of the magnificent Lac de Sarrans, a Natura 2000 site. You'll be delighted to be just a stone's throw from the Presqu'île de Laussac and its beach, a paradise for holidaymakers.
Our campsite is a real haven of peace, surrounded by lush countryside and bordering a vast lake of over 1000 hectares, reminiscent of the spectacular landscapes of fjords far away.
Your holiday at the 4-star lakeside campsite Sunêlia La Source will be the starting point for a holiday rich in varied discoveries, which will delight all the members of your family, from May to September.
Our accommodation solutions
The USP's of Sunêlia La Source
Your holiday in the great outdoors between Cantal and Aveyron
Presqu'ile de Laussac, 12600 Thérondels
Discover the surroundings
the Laussac peninsula
A beautiful peninsula close to the campsite, offering magnificent natural scenery and the chance to relax by the lake.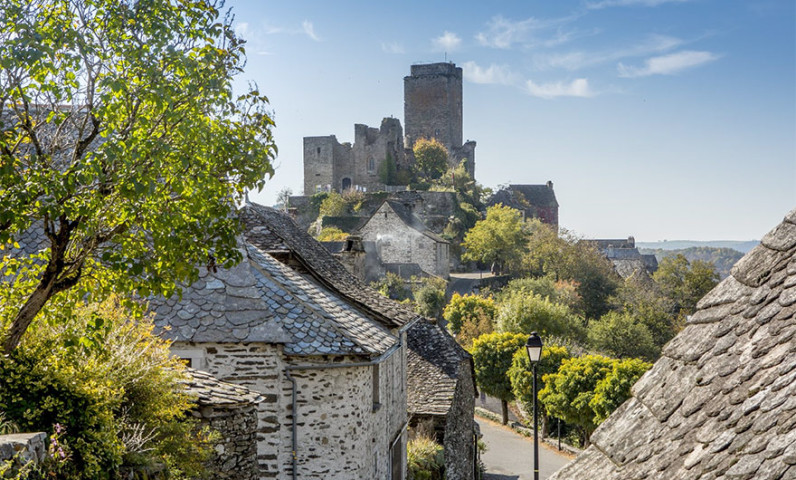 The Vallon Castle
A historic castle to discover, where you can immerse yourself in the history of the region and enjoy panoramic views of the surrounding area.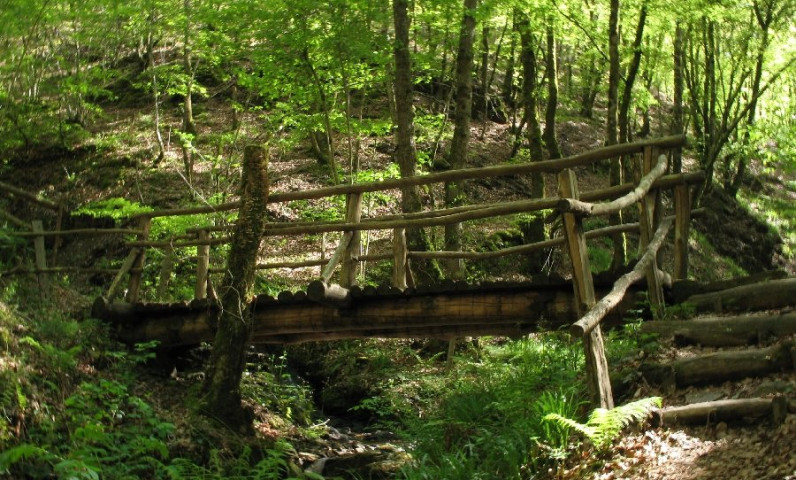 The Paths of imagination
There are specially laid-out trails where you can discover enchanting landscapes and let your imagination run away with you on beautiful walks.
Laguiole and its cutlery
Visit the village of Laguiole, renowned for its famous handmade knives. You'll be able to discover the local crafts and perhaps take home a unique souvenir.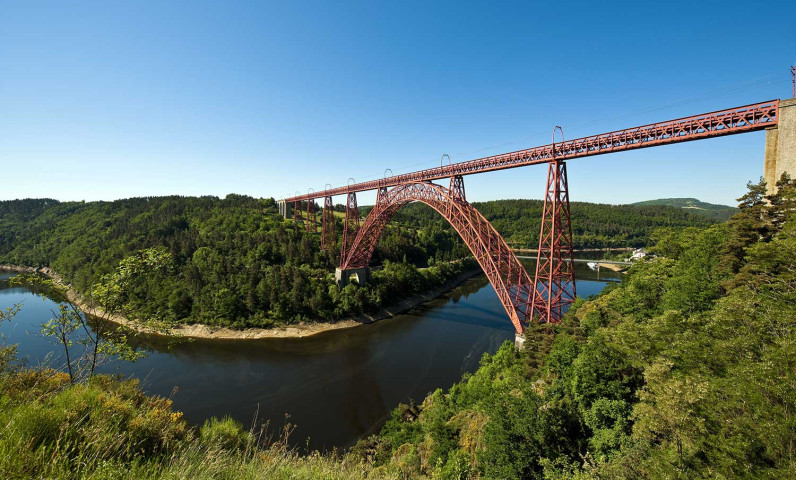 Le Pays de Saint Flour
Explore the surrounding region and discover the charming town of Saint-Flour, with its architectural heritage, medieval streets and imposing cathedral.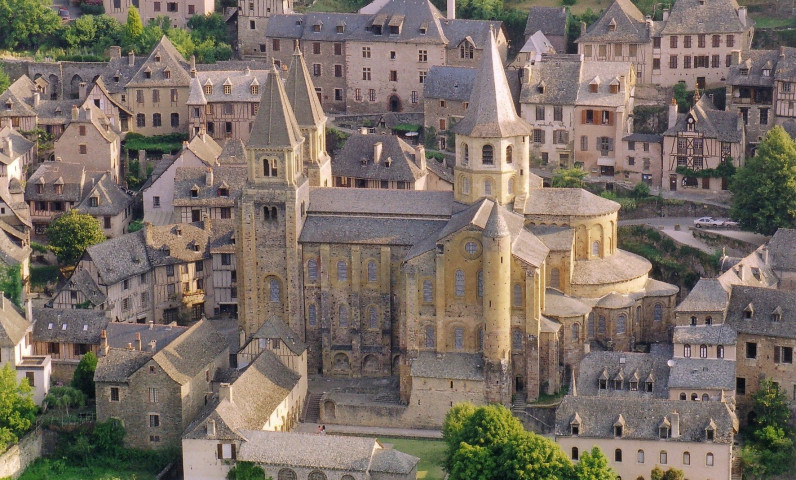 The Abbey of Conques
Nearby, this Romanesque abbey is an architectural gem, with its sculptures and treasure. You can also take a stroll through the village of Conques and enjoy its medieval atmosphere.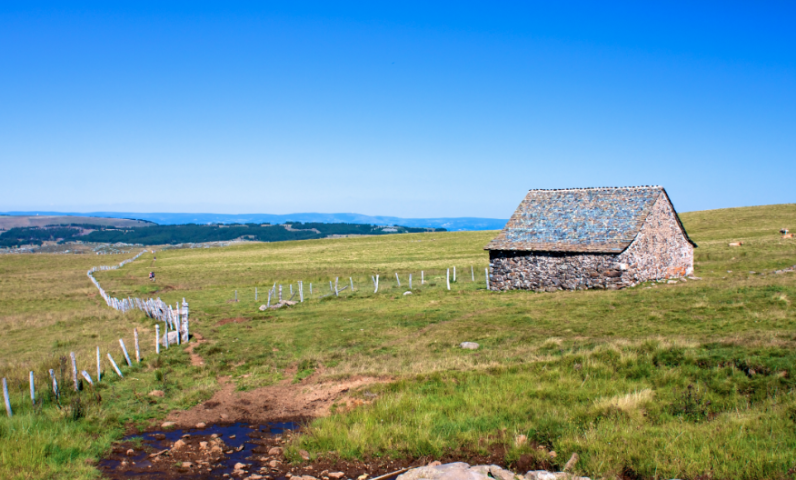 Nature reserve l'Aubrac
An unspoilt nature reserve offering vast stretches of wild countryside, charming villages and a wealth of flora and fauna. It's an ideal place for hikers and nature lovers alike.